Coaches from the teams in District 14-6A vote each year on this honor.
Past Winners
2016 1ST TEAM Adam Ivey PITCHER
Austin McNicholas UTILTY
2ND TEAM Jason Porter OUTFIELD
HON MENTION Jordan Candelas 2ND BASE
Chris Castro INFIELD
Nate Flores 3RD BASE
Chris Castro INFIELD
2015 1ST TEAM Adam Ivey PITCHER
Austin McNicholas SHORTSTOP
2014 2ND TEAM Michael Garcia,
Austin McNicholas SHORTSTOP
2013 2ND TEAM Jonathan Candelas PITCHER
Austin McNicholas SHORTSTOP
2010 2ND TEAM Corey Pinson CATCHER
Lorenzo Mendoza 1ST BASE
Chris Cullen OUTFIELD
2008 1ST TEAM Brandon Rivera INFIELD
Randy Berg CATCHER
Tyler Pinson PITCHER
2ND TEAM Kyle Smith 1ST BASE
2007 1ST TEAM Brandon Rivera INFIELD
2ND TEAM Randy Berg CATCHER
2006 Jacob Saldaņa INFIELD
2005 Airrik Martinez OUTFIELD
Austin Downtown Lions Club
Sportsmanship Award
Boys Team Sports
For more than 50 years, the Austin Downtown Founders Lions Club has recognized team sportsmanship by making a yearly award for boys' sports and another for girls' sports.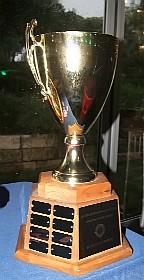 Austin ISD high school teams in all sports are considered. The Lions ask sporting officials (referees, umpires, etc.) to vote, based on the sportsmanship of the players, coaches, and fans.

Last year, the award was won by the soccer team of Crockett High School. This year's recipient is the Akins Eagles baseball team. The Eagles will keep and display the traveling trophy for a year.

In addition to the handsome trophy, the Austin Downtown Lions gave the Eagles baseball program a $500 cash award - which it doesn't have to give back after a year!
David Wilson
1ST BASE
NEWCOMER OF THE YEAR
Selected by the members of the Eagle teams as the embodiment of what makes it special to be a baseball player at Akins High School. The Eagle Pride Award for 2017 goes to Rudy Reyna.
Past Winners
2016 Austin McNicholas
2015 Christian Suttles
2014 Christian Martinez
2013 George Palacios
2012 R.C. Medrano
2011 Justin Pecchia
2010 Michael Mancilla
2009 J.T. Garcia
2008 Michael Arriaga
2007 Ben Kwiatkowski
2006 Matt Cavazos
2005 Matt Hohertz
2004 Marcus Flores
2003 Clint McFerrin
2002 Jonathan Ramos